How it works
As an organization, you can customize your own curriculum with a nationally recognized coaching qualification. We will deliver it with our world class educators at your facility so your coaches do not have to travel.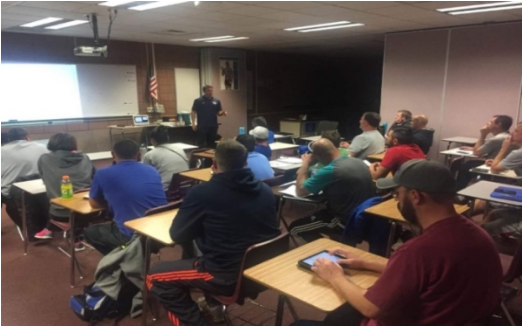 We help you customize your own coaching education/support program that caters exactly to the needs of volunteer and part-time coaches.
All organizations are different with varying perspectives on player development so why don't you customize your coaching education curriculum based on YOUR coaches strengths and weaknesses. And give them a nationally recognized coaching qualification.
US Coaches Club offers 15, 30, 45 or 60 hour coaching education and support packages. Contact us for a FREE consultation. 
Value of Coaching Education
The image below illustrates what happens when a coach does not continue their education. Eventually they will plateau resulting in the player not being challenged. Player and coach drop out happens at this stage. We help prevent this.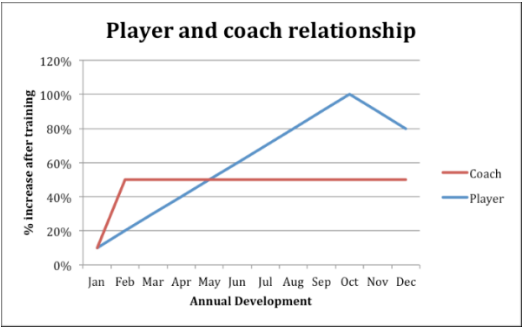 We offer coach education "modules" that allows coaches to work at their own pace and in their own time. These 'modules' are either classroom or field sessions designed by their respective organizations. Coaches may choose to attend just one that catches their attention, or commit to all available modules that relates to their team's age group.
All organizations can customize their nationally recognized coaching qualification through our NSCAA partnership.
How do you get involved?
Click HERE to email member services for your free 1 hour consultation to discuss your coaching education needs
Select the amount of coaching education hours you would like us to deliver (15, 30, 45 or 60). This can be a one, two or three year agreement.
Identify the dates for your organization This can be a weekend or midweek.
We recommend at least a fall and Spring clinic.
From the club coaching education tabs, select the topics you would like for us to instruct